How to craft a small business value proposition is the topic of this podcast episode.  As well as being able to listen and download this episode, here's a transcript too.
Welcome
"Hi, welcome to this episode of my Be Better With Tracy Heatley podcast episode, which is about the importance of creating the value proposition of you small business. This podcast is your 'go to' podcast for small micro business owners, like you, who are keen to develop their marketing and networking skills."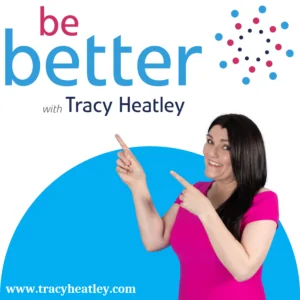 "I'm a Chartered Marketer, Marketing Consultant, Mentor, and networking trainer, and it's my pleasure to share my twenty plus years of expertise with you.  I very much want to add value to you and your business in the hope that it inspires you to take action towards winning new customers and future proofing your business."
Tangible And Intangible Benefits Of A Value Proposition
"Your value proposition is an important component in setting your business apart from the competition. It's a statement that outlines the tangible and intangible benefits of using your product or service and can be used to differentiate yourself when marketing to potential customers."
"When crafting your value proposition, consider both the tangible and intangible benefits it offers your customers: Tangible benefits may include features such as cost-savings or convenience; whereas intangible benefits could be related to customer satisfaction, quality of product/service, or even emotional rewards. Examples of each may include cost-savings on time spent on a task due to improved efficiency (tangible), or an increase in security through enhanced encryption technology (intangible). By drilling down on what specifically makes your product or service special, you will be better able to communicate the value it has for your customers."
Communicate Your Value Proposition
"When marketing your small business, it's important to communicate this value proposition to your target market and existing customers. Leverage multiple channels, like your website, social media pages, and email campaigns.  This way, you can effectively reach them and keep them informed of what makes you unique in comparison to competitors. Remember, a value proposition is a promise from you to your customers.  It's important to make sure that you provide on that promise every time! With careful consideration of the tangible and intangible benefits offered by your product or service, communication with potential customers through strategic marketing efforts, and consistent follow-through on promises made to existing customers.  You can ensure that your small business stands out from the crowd."
Tracy Heatley's So What Process
"I take my clients through my 'so what' process.  This ensures that you are fully aware of and can articulate the benefits that your customers will experience when they purchase your product or service. This powerfully demonstrates the value of your offering in a tangible way."
"The 'so what' effect works by drilling down further into each benefit. Start off by asking yourself 'So what?' for each benefit – this will lead to another layer of benefits being revealed. Keep repeating the process until you have exhausted all the potential benefits of your product or service."
"This method ensures that no possible benefit is overlooked.  In turn, it allows you to gain an accurate understanding of what it is that customers can expect when purchasing from you.  Therefore, ensuring maximum value for their money."
"So, have a go at this, put a Value Proposition statement together, as soon as possible.  Then, you can start focusing on the best ways to utilise your value proposition and start communicating it to your target market."
"How would you like to ensure that you get the full benefit of what I have to offer?  You can by working with me. Then, you can experience the 'so what' effect yourself! The 'so what effect' is the only way to make sure that all potential benefits are highlighted and communicated effectively. When customers understand your offering in its entirety, they can make an informed purchase decision.  Do remember that emotions play a massive role in the buyer decision making process.  Especially if you're marketing directly to consumers.  Business to business customers will likely have a set buying criteria. However, emotions still come into play".
Find Out More About My Marketing and Networking Services
"Would you like to find out about my marketing consultancy, online marketing mentoring, and networking training?  If so, contact me today to find out more about how working with me will benefit your business. There are lots of marketing and networking blogs on my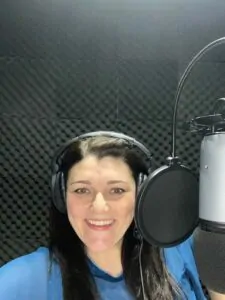 website. Plus, there are many podcast episodes for you to download too. Whether you're checking my website out now or later, you can do by visitor www.tracyheatley.com."
"My name is Tracy Heatley, and I thank you for listening to my Be Better With Tracy Heatley podcast".
"Better Business, Better You"!