Can You Grow Traffic To Your Website?
Rachel Weinhold, Managing Director, of Grow Traffic, Joined Tracy Heatley, On Mind Your Own Business, On Real Life Radio to share her business journey from copywriter to running an award winning digital marketing agency.
Rachel says, "Yes, any business can grow traffic to their website".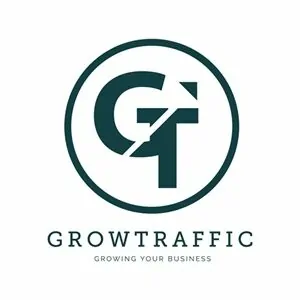 Who Is Rachel Weinhold?
Rachel Weinhold is the Managing Director of Grow Traffic and she also heads up the Bacup Business Association (BBA).
Rachel started her working life as a copywriter, which is something she is still passionate about today.  Only these days, she writes for SEO and not just for phrasing! The words you use means so much more than that when it comes top optimising your website.
As a company, Grow Traffic offers a full range of digital marketing services, with an emphasis on boosting websites, to help clients get more business through their website.
With a surge in online activity and digital marketing being at the forefront of our business minds.  Rachel says, "There's never been a better time to Grow Traffic to your website"!
The Interview
Rachel shares her business journey and success story.  She is open and frank about the challenges her business has faced during along the way, so you really get to know the business mind behind the brand.
Rachel isn't one for holding back useful information, because she's happy to offer you an insight and top tips about what you need to do to grow traffic to your website. You'll get some wonderful SEO nuggets to start using right now.
I really must congratulate Rachel and the Grow Traffic team, because they are Rossendale Business Awards finalists!  Let's wish them well for the awards ceremony, which is taking place, online, on 2nd December 2020.
This interview is extremely useful for any business owner who wishes to boost SEO and get more traffic to their website.  It's also for anyone interested in an inspirational business success story!
Three words to describe this interview are growth, goals and go-getting!
You'll love this!
Enjoy!
Very Best Wishes,
Tracy Heatley