Keeping Business Finance Real On Real Life Radio
Interview With Pam Duxbury, from PD Consulting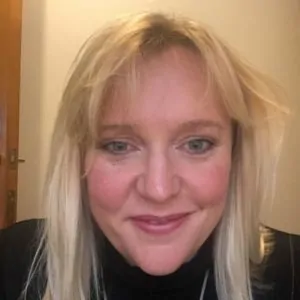 About Pam Duxbury
Here's a bit more about Pam Duxbury, who went from Football Club CEO to your outsourced FD!
With a passion for business finance and making figures fun, factual and fearless for all business owners, Pam's on the ball when it comes to financials.  The size of  business is irrelevant, because Pam works with businesses of all sizes.  As a fully qualified accountant with exceptional business expertise, Pam's numbers know-how shows what accounts mean to the bottom line.  Combining this with the operational impact and available resource can be the difference between high-growth, significant growth, success or failure.
Pam's Interview
Tracy and Pam talk about Pam's background and her time as the CEO of Hull City Football Club. Pam reveals the importance of understanding business finance and what can happen if you don't.  Everything is discussed in an easy to understand format, so a seasoned business finance professional or someone with zero tolerance and no experience will find this interview useful.
This is a fascinating radio interview with a clear indication about business success and business growth requirements.  Whether you're new to business, you've been in business for years, you understand finance or you don't, there's something here for you.
Tracy's Thoughts
Over the last few years, I've become close to Pam and I have the utmost respect for her, both as a successful business person, but also for her integrity and business ethics.
For me, the the interview was fun, and even though I knew Pam already, I learnt even more about her. I recently completed and MBA and Pam was my mentor during this time. She's a remarkable lady, with exceptional business expertise and I trust her implicitly!
Thank you, Pam, for being a fab guest on my Mind Your Own Business Show,  and for keeping it real on Real Life Radio.
I hope everyone enjoys listening to this interview as much as I loved bringing it to you.
Enjoy!
Very Best Wishes,
Tracy Heatley