How Tufties Hair & Beauty Is
Bouncing Back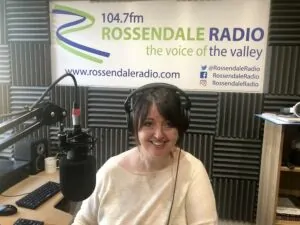 It's no secret that the hair and beauty industry has been massively impacted by the Covid-19 Pandemic.
This is an open and frank interview about how Tufties Hair & Beauty, of Rawtenstall, has been impacted, what happens now and what the future holds.
Tufties owner, Vicky Jones, shares the emotions of closing her business when lockdown hit, how she's coped with the stress and anxiety and how she plans to succeed in business.
We all faced the harsh reality of lockdown, in March 2020, but to hear the lengths that this business owner has gone to in order to protect her staff and clients is truly inspirational.
With all staff currently on Furlough, Vicky talks openly about her staff, the torment of Furloughing staff, the excitement of re-opening, on 4th July, the challenges she's faced and her business plans for growth.
In uncertain times, it is wonderful to hear how this business women intends to drive her business forward and expand.
This is a must listen for anyone interested in hair & beauty, local business news and inspirational stories.
You can contact Vicky Jones directly.
To listen back to other Mind Your Own Business radio shows click here.
Contact Tracy Heatley if you would like to be on her radio show, or discuss anything to do with networking and communications.