Talking Travlux Travel And Business With Travel Agent Ross Johnson, on My Mind Your Own Business, Real Life Radio show
 
About TRAVLUX Founder Ross Johnson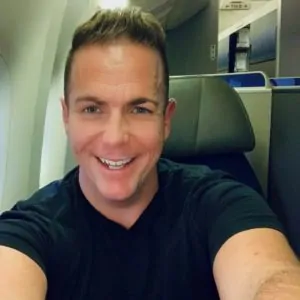 More about TRAVLUX  founder, Ross Johnson…
At the age of 30 years old, entrepreneur, Ross Johnson has launched his second business.  Not only has he travelled the world and visited more countries than I can count, he's already succeeding with business number two.
Some people may think it's crazy to set up a travel business during a pandemic.  Others may argue, it's pure genius!  I can tell you, it's turned out to be a genius move by this highly focused and motivated business person. Not only is Travlux succeeding, Ross is smashing his first year business objectives, and selling record breaking value holidays.  He's already reached his first year turnover target of £250,000!  What an inspiration!
The 'happy on the plane selfie' of Ross Johnson says it all.  Yes, he's new to running a travel agency, but he's no stranger to travel.  Find out more about his amazing travel adventures in this empowering interview.  From Cruises to Corfu, it's all right here.
Tracy's Thoughts
The more I get to know Ross, the more I admire his grit and determination.  Not to mention his unwavering sense of focus!  Is it a fluke that he's succeeding with his new business venture?  Absolutely not! It's all down to his business prowess, understanding of his target market, business experience, travel expertise and pure hard work.  This overnight success has taken 30 years to build!
Congratulations to Ross on an amazing 8 months in the travel industry!  Long may it continue and long may you thrive!
If you're wondering how to succeed in a pandemic or you just love a good old success story, have a little listen to this fabulous interview. To find out more about the TRAVLUX services do visit their website.
As for me, I have travelled, but no where near as much as Ross.  So, I'll stick to networking, training people to network and communicate effectively. Plus, crack on with my marketing activities.
I thoroughly enjoyed talking TRAVLUX travel and business with Ross Johnson
Enjoy this wonderful Real Life Radio interview and leave your comments to let me know your thoughts.
Enjoy!
Very Best Wishes,
Tracy Heatley