The 'Prince Of Safety', Mark Prince, From Mark Safety, Talks Business With Tracy Heatley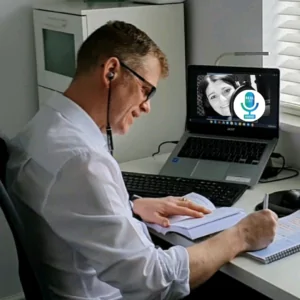 Who Is The Prince Of Safety?
Mark Prince, from Mark Safety, is the 'go to' Health & Safety coach for small businesses.
For years, Mark worked for larger organisations, but was frustrated about the lack of health and safety support for small businesses.  Mark recoils at the word 'consultant'.  He set up his Mark Safety Services to mentor his health and safety clients  in order to give them choices and simplify would be health and safety nightmares.  He has  a cracking sense of humour, too. Not a clipboard in sight!
All About Mark Safety
This section is all about Lancashire based,  Mark Safety .
The company has become the number one choice for many businesses from football clubs, engineering and hospitability, to service based organisations, like dentists, networking and business advisers.
More recently, the company has provided specialist guidance on Covid Compliance, helping lots of business people to become certified Covid Coordinators  through their online courses.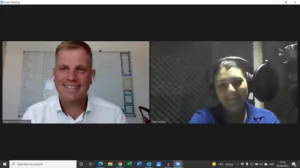 About Mark Prince's Radio Interview
This Real Life Radio interview with Tracy Heatley really gets to the heart of what makes Mark Prince tick.  It highlights why he's the 'Prince Of Safety' and shows that it's possible to keep things 'real' when it comes to Health and Safety, so it's useful information.  If you're unsure about if you're getting things right there's some fab tips for you.
If you're interested in what your organisation need in terms of health & safety make sure you tune it.  You could be interested in learning more about successful businesses then definitely tune in.  If you love a business success story then have a little listen.
Tracy's Thoughts
Here's Tracy's thoughts…
Mark Prince, really is the 'Prince of Safety'! Though, he'd probably never refer to himself in that way, because he's far too modest for that!  For me, Mark is a good example of how job titles can be deceiving. The Prince of Safety is not out to 'trip anyone up' (metaphorically speaking of course).  No, he isn't out to make things awkward either!  He just wants to help his clients be mindful, compliant, educated and have choices when it comes to getting Health & Safety right!
Mark is friendly, approachable and has a brilliant sense of humour, so it was pleasure to interview him,  and I know you will love listening.
I didn't mind my own business and he didn't mind!
It was a pleasure conversing with the 'Prince Of Safety' as he talked business.
Enjoy this interview with an open mind about health & safety!  It could be a game changer!
Very Best Wishes,
To listen to more radio interviews, read the Better Networking blogs or hear Tracy's Better Networking How To Be A Networking Ninja podcasts, it's all right here, along with details about networking and communications training, on demand courses and in-house bespoke training.
If you would like to know more about anything to do with business networking group or training, do get in touch with Tracy here.