Tracy Heatley Featured as Industry Expert About Exit Strategy when she's interviewed by award winning jouranlist, Rosie Murray-West.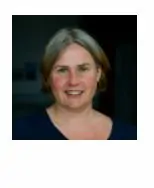 Rosie Murray-West's Article
In a recent Startups article by business journalist, Rosie Murray-West, Tracy Heatley is highlighted as an industry expert. She's discussing the crucial importance of considering an exit strategy

when starting a business. The article underscores the wisdom of contemplating the end from the beginning.
Tracy Heatley emphasises that building a sellable business should be a continuous process rather than an afterthought. The article, featuring a range of industry experts, delves into various exit strategy options.  These include: trade sales, private equity transactions, stock market listings, and a novel approach, the Employee Ownership Trust. It elaborates on the benefits of this emerging strategy, highlighting its gradual transition and motivating effects on employees.
The piece also examines personal considerations for entrepreneurs, including maximising financial value, preserving legacy, and maintaining appropriate levels of control. Furthermore, practical steps for a successful exit are highlighted, particularly the significance of meticulous paperwork.
Moreover, the article also addresses the emotional aspects of business exits. Tracy Heatley acknowledges the potential overwhelm stemming from reduced work hours and changed environments.
Rosie Murray-West, the freelance journalist behind the piece, has a solid background in personal finance, business, property, and economics, with contributions to prominent publications including The Times, Sunday Times, and the Observer.
Overall, the article, featuring Tracy Heatley, offers a comprehensive exploration of the crucial considerations surrounding business exit strategies, bridging the gap between inception and successful transition.
Being interviewed for this article gave Tracy the inspiration to write a recent blog: Exit Strategy Marketing Essentials – Tips for Micro Business Owners Who Are Planning To Sell Their Businesses Within the Next Five To Ten Years.