Exit Strategy Marketing Essentials: Tips for Micro Business Owners Who Are Planning To Sell Their Businesses Within the Next Five To Ten Years.
Exit Strategy Introduction
Running a successful micro business often involves passionately growing it from scratch, overcoming numerous challenges along the way, and seeing it mature towards success. However, even the most successful businesses come to an end, whether through retirement, sale, or business closure. Regardless of the reason, having a clear exit strategy enhances your ability to work with opportunities as they present themselves and to maximise the rewards. A solid exit strategy can also help you create a successful transition and ensure legacy preservation. This blog post provides a comprehensive guide on exit strategy marketing essentials and marketing tips for micro business owners.
Understanding Your Business's Value and Market Positioning
Before you start planning your exit strategy, it's essential to understand your business's value and positioning in the market. This understanding can help guide your marketing efforts to showcase your business's potential to buyers. As a micro business owner, you may want to enlist a professional business appraiser to determine your business's value and aid in decision-making. You can also evaluate your business's financial data, customer base, and market position to understand what makes it appealing to potential buyers.
Pre-Exit Brand Enhancement
Brand enhancement can help you showcase the best-possible image of your business before it goes to market. Enhancing your brand involves revamping your business's website, social media profiles, and marketing tools to showcase its strengths and potential. This process can involve refreshing your brand image and message, creating a new style guide, and highlighting your business's unique selling points. Remember to think about your branding and straplines too when it comes to communicating the right marketing messages. Don't be tempted to keep an existing brand that needs refreshing.  If in doubt, have a professional marketing professional or designer to review your current brand. Afterall, a brand is more than just a logo; it's the window to your business and it must communiate the right messages to your customers, target market, and potential buyers. Think about branding versus direct response marketing.
Optimising Digital Presence for Maximum Impact
Micro business owners must optimise their digital presence to capture the attention of potential buyers by having a robust digital marketing strategy. Your digital presence includes elements such as your website, social media profiles, and online reviews. Regularly updating your website's content and images to make it search engine friendly with targeted keywords can help increase your online visibility. Engage with potential buyers on social media and respond to reviews to build trust and establish your business's credibility.
Building a Compelling Exit Narrative
Creating a compelling story around your business involves showcasing your strengths while being honest about your limitations. Your narrative should be crafted to inspire potential buyers, making them feel excited about the possibility of owning your business. Share your story, whilst highlighting your business's unique selling points and employee contributions, which can help create a compelling exit narrative.
Targeted Marketing for Potential Buyers
Targeted marketing planning involves identifying and reaching potential buyers with the resources to buy your business. You can identify potential buyers by researching businesses with an interest in your industry, including competitors and larger companies. Engage with potential buyers by creating targeted marketing campaigns that showcase your business's potential and unique qualities.  Make your business stand out so that it becomes a desirable purchase option.
Showcasing Financial Performance and Business Potential
Micro business owners should showcase their business's financial performance and potential to buyers. Be transparent about your financial data, including profits, losses, and cash flow. Showcasing profit projections, making use of contracts, and highlighting growth trends can help attract potential buyers and demonstrate your business's potential. Seek guidance from your accountant sooner rather than later. Preferably, at least five years in advance of your planned exit.  The sooner you start planning the better!
Utilise Testimonials and Case Studies
Testimonials and case studies can help build trust and credibility with potential buyers. Actively seek out feedback from your customers and employees and highlight positive reviews on your website and social media profiles. Case studies showcasing your business's successes can also help demonstrate the potential buyers can expect from your business.
Engaging Stakeholders in the Exit Strategy Process
If possible, engaging stakeholders in the exit process can help ensure a smooth transition towards a successful exit. Utilise internal marketing initiatives. Involve employees, customers, and suppliers in the process to get their feedback, address their concerns, and inspire support. Not only can these stakeholders provide valuable feedback, but they can also act as advocates by spreading the word about your business to potential buyers. Moreover, this level of transparency makes for a smoother tranision for someone else to take over your business.  Additionally, maintaining trusting stakeholder relationships.
Timing Your Marketing Efforts Effectively
Timing is everything when it comes to marketing your business. You should focus on marketing your business when it is performing well, making it more desirable to potential buyers. Also, be aware of seasonal or industry-specific trends that may impact the timing of your marketing activities. This can help ensure the maximum impact of your marketing efforts and increase engagement with potential buyers.
Preparing for Due Diligence with Marketing Materials Ready For Exit
Due diligence involves providing potential buyers with necessary information to evaluate your business's financial potential and other details. Preparing marketing materials such as a financial projections, and business plans can help package your business attractively.
Post-Exit Brand Transition and Legacy Building
The post-exit period is crucial for maintaining your business's positive legacy and helping establish its future. Work closely with the new owners to provide continuity in the business, including business processes, employee culture, customer service, and ethical marketing. Building a legacy entails giving back to the community that supported you, being a positive presence in the industry, and mentoring future business leaders. It's not uncommon for business owners to stay on with the business for an agreed transitional period, particularly if you're exiting from a service based business.
Conclusion
For any business owner, an exit strategy is essential to protect your business's legacy and allow for a smooth transition. Micro business owners must understand their business's value and positioning in the market, pre-exit brand enhancement, target marketing for potential buyers, showcase financial performance and potential, utilise testimonials and case studies, engage stakeholders, time marketing efforts effectively, prepare for due diligence with marketing materials, and build a legacy post-exit. A successful exit strategy allows for a financially successful end to your business and maintains your business's positive reputation in the community.
Additional Reading On Exit Strategy
This blog idea was prompted after being interviewed, along with other industry experts, about business exit strategies.  Freelance Journalist, Rose Murray-West,  A former correspondent, columnist and deputy editor at The Telegraph, wrote an insightful article, for Startups.  "Prepare for landing: getting your exit strategy right", and it's is well worth a read.
Find Out More About Exit Strategy Marketing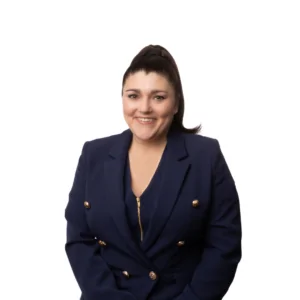 I'm Tracy Heatley, a Chartered Marketer and Chartered Manager specialising in marketing mentoring and consultancy for micro businesses. If you want to learn how I help my clients go from being stuck to being unstoppable, you're in the right place. All the information you need is right here on this website. Feel free to reach out to me for further details. You'll also find a collection of insightful blogs for you to explore. And don't forget to check out my award-winning, Be Better With Tracy Heatley – Micro Business Marketing Mastery, podcast. Discover the secrets to marketing success for your micro business. In the meantime, I hope you've found this Exit Strategy Marketing Essentials blog useful.