Here's my podcast transcript for the Sustainability To Stand Out In A Crowded Market episode.
"Hi, I'm Tracy Heatley. Thanks for tuning in to this podcast episode, which is all about the importance of sustainability in small business marketing.
Introduction
As the world rapidly changes, people are starting to prioritise sustainability over everything. The world is moving towards a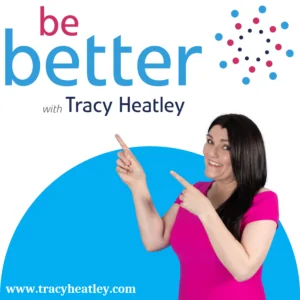 more sustainable tomorrow and businesses cannot afford to be left behind. Consumers and businesses are becoming increasingly aware of the impact they have on the environment and are shifting towards sustainable brands. This is why I want to discuss the importance of sustainability in small business marketing with you, and chat about how it can impact your small businesses. So, let's now focus on sustainability to stand out.
What is Sustainability and How Can it Impact Small Businesses?
Sustainability is the ability to maintain a balance between economic growth, social responsibility, and environmental protection. In terms of small business marketing, it refers to the integration of sustainability into your business strategies and marketing plans. Embracing sustainability can have a positive impact on small businesses by building customer trust, reducing expenses, and setting businesses apart from competitors.
What Happens When Small Businesses Don't Embrace Sustainability as Part of their Marketing?
When businesses don't embrace sustainability in their marketing, they can face negative consequences such as customer distrust, high energy costs, and loss of customers to competitors who do prioritise sustainability. If it's not happening already, small businesses that fail to adapt to customers' demands for sustainability will see a decline in sales. This decline may be gradual, but it's sure to come if you don't take action now.  In my opinion, both consumers and business to business customers will shift towards brands that are seen as sustainable.  There has even been a rise in people researching an organisations attitude to sustainability when looking for new jobs.  Another reason for getting your marketing spot on.  If you're not communicating how and what you're doing to be more sustainable, then you're missing a trick.
How Small Businesses Can Implement Sustainability Measures even on a Shoestring Budget?
Becoming sustainable doesn't have to be overly expensive Small businesses can implement sustainability measures even on a shoestring budget. Businesses can invest in energy-efficient LED lights, use recycled paper, recycle office waste, buy locally produced goods, or offer eco-friendly products or services. Additionally, businesses can promote sustainable practices on social media platforms, and make simple changes to reduce their carbon footprint.
How Business Owners Need to Adapt to Move with the Times and Customers Demands for Sustainability?
Business owners need to embrace sustainability to move with the times and meet customers' demands. As more customers demand sustainable practices, businesses need to adapt and embrace sustainable measures to keep up with customer expectations. Promoting the use of sustainable products and services can help businesses maintain and grow customer loyalty.
Sustainability and Branding:
Sustainability can help small businesses build their brand and differentiate themselves from their competitors. It can help create an emotional connection with customers who align with sustainable practices. By actively promoting sustainable practices on social media platforms, businesses can showcase their commitment to sustainability and establish a positive brand image.
The Impact of Failing to Become a Sustainable Businesses:
Failing to become a sustainable business can lead to negative consequences such as increased expenses, reduced sales, a loss of customer trust, and damage to brand image. Sustainability is not only the right thing to do, but it also makes sense in terms of profitability and long-term business success.
Conclusion:
To sum up what I've been saying, small businesses need to act now to incorporate sustainability into their marketing strategies. Integrating sustainability in small business marketing can lead to benefits such as increased customer trust, reduced expenses, and a competitive advantage. Small businesses can embrace sustainable practices even on a shoestring budget by making simple changes to reduce energy usage or by promoting sustainable practices on social media platforms. Businesses need to adapt to customers' demands for sustainability to maintain customer trust and loyalty, and to establish a positive brand image. You can even get a certification for being a sustainable business too. So, take action now and make the change towards a sustainable future.  Sustainability To Stand Out is the way forward.
Marketing Mentoring & Projects
If you or anyone you know needs a marketing mentor to guide you through, I'm an international marketing mentor for micro businesses.  I also do marketing projects for larger smaller businesses too.  There a whole load of free resources including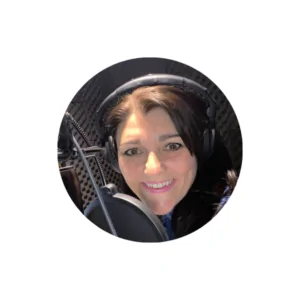 other podcast episodes and blogs on my website, too, which is www.tracyheatley.com.
I hope you've found this episode useful. I like to keep my podcasts short and sweet but packed full of hints and tips to guide you through your marketing and networking journey.
I'm Chartered Marketer, Tracy Heatley, and I thank you for listening to my Be Better With Tracy Heatley podcast – Better Business Better you!"