Tracy Heatley: Igniting Inspiration at Digital Women Live UK Conference: Empowering Women in the Digital Era
Digital Women Live UK Conference
In 2023, Tracy Heatley had the honour of being one of the keynote speakers at the Digital Women Live UK Conference. This event aimed to empower women in the digital era and featured a range of inspiring speakers covering different topics related to business.  Alongside personal branding and entrepreneurship topics to enhance business success. Tracy Heatley was there to join a select group of speakers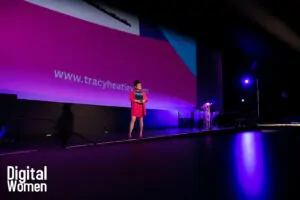 who could inspire attendees to take action and celebrate successful businesswomen.
The event was held at the prestigious Millennium Point, Birmingham, and received excellent attendance from women across all walks of life. So, what did Tracy Heatley say that made her such an inspirational speaker at this conference? Let's explore!
Marketing And Networking Expertise
Tracy Heatley brought her networking and strategic marketing expertise and vast experience as a digital entrepreneur to the stage. As a seasoned business owner, Tracy understands the struggles that small business owners and CEOs face while trying to survive and succeed in the digital age.
Tracy's keynote speech, the Power Of Networking In A Digital Age, centered on building a personal brand and building relationships for success. Tracy urged attendees to embrace the power of their uniqueness, highlighting the importance of authenticity and strong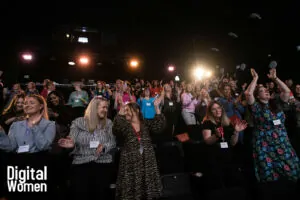 communication skills needed for successful networking. She echoed the importance of standing out from the crowd and encouraged women to believe in the value of their offering, and emphasised the importance of creating a networking strategy to compliment overall business objectives. These profound messages resonated with many attendees and led to a more detailed discussion about the struggles and challenges facing women in 2023.
Additionally, Tracy Heatley is an advocate for creating a strong online presence for businesses. At the conference, she shared tips on expanding digital footprints, building a community around personal brands, and leveraging social media to further enhance networking and marketing success. She urged attendees to network smarter, not harder, especially when it comes to face-to-face and online networking. Furthermore, she explained the importance of networking with people you know to harness the power of referrals
Conclusion
In conclusion, Tracy Heatley is a charismatic digital entrepreneur whose story of success and expertise in networking, marketing strategy and digital marketing has served as an inspiration to many struggling entrepreneurs. Her journey through entrepreneurship and digital transformation is a clear indication of what one can achieve in the digital age. Tracy's work has helped in empowering and creating opportunities for women in business and her keynote speech at the Digital Women Live UK Conference was very powerful. Her message of staying true to oneself, investing in one's digital presence, whilst maintaining human face-to-face interactions, and working smarter makes her an excellent inspiration and an essential component in any business.
You can find out more about Tracy's Better Strategy, Better Marketing and Better Networking consultancy, mentoring and training services right here.