Here is the transcript for the 7 Essential Ways To Make The Most Of Your Marketing Budget podcast episode by Tracy Heatley.
"Every small business owner knows that marketing is key for long-term growth, but it can be difficult to get the most out of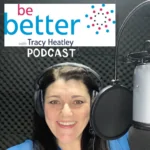 your budget. Whether you're just getting started or have years of experience under your belt, there are always opportunities to optimise and stretch what you already have. Identifying areas to make improvements can increase leads, conversions, and profit margins! In this podcast episode, I want to focus on seven essential tactics every small business owner should consider when creating a successful marketing plan on a budget. Let's face it, it's not uncommon for small businesses to be operating on a shoestring marketing budget, so every penny counts.
Research your target market
Research your target marketing to understand their needs and preferences to create more effective messaging. In today's market, it's crucial to remember that customers are the backbone of any business. To create effective marketing messaging that resonates with your audience, you must first understand their needs and preferences. A savvy business owner, like you, who knows that success hinges on meeting customer expectations.  That starts with research! By delving into your target market, you can unlock valuable insights that inform messaging strategies, products, and even communication channels. It's not about reinventing the wheel – it's about customising your approach to suit your customers. So, what are you waiting for? Arm yourself with research and get ready to connect with your customers like never before.
Create a content plan
Create a content plan that outlines topics, audience segments, and key messages. The key to creating a successful content plan is to ensure that it is concise yet informative. By outlining your topics, audience segments, and key messages, you can structure your content in a way that resonates with your prospective customers. It is important to remember that your tone of voice can be just as important as the content you produce. To strike the right balance between professional, friendly, and witty, consider your brand's personality and target audience. Whether you're aiming to inform, educate or entertain, a well-crafted content plan can make all the difference in reaching your desired outcome.
Leverage online channels
Make sure that you leverage online channels, such as Google Ads, LinkedIn, and Facebook to ensure maximum reach. In today's digital age, online channels such as Google Ads, LinkedIn, and Facebook are becoming increasingly popular and allow for maximum reach. By leveraging these platforms, businesses can tap into a vast array of potential customers and connect with them in a matter of clicks. With Google Ads, you can reach people at the exact moment they are searching for what you offer, while LinkedIn targets professionals in a specific industry or job function. And with Facebook's exceptional targeting options, you can get in front of the right audience based on interests, behaviours, demographics and more. So go ahead, utilise these powerful online channels and see your business grow exponentially.
Incorporate visuals into your campaigns
Be sure to incorporate visuals into your campaigns – use visuals like infographics, GIFs, and videos to capture attention. In a world where the average person's attention span has dwindled to that of a goldfish, incorporating visuals into your campaigns is more important than ever. Infographics, GIFs, and videos are powerful tools that can capture attention and convey complex information in an easily digestible format. Whether you're promoting a new product or spreading awareness for a cause, visuals can help you cut through the noise and connect with your audience. Plus, they're just plain fun! Who doesn't enjoy a good GIF or an informative infographic? So don't miss out on an opportunity to make your campaigns stand out.
Get creative, have fun, and watch as your visuals help you meet your goals.  If you haven't got an account yet, get yourself a Canva Pro account.  I love Canva!  It's definitely not a chore – I could and do sometimes spend hours playing and creating content.
Utilise email marketing to nurture relationships 
Utilise email marketing to nurture relationships with leads and convert them into customers. Effective communication is key when it comes to nurturing relationships with potential customers. And what better way to communicate with them than through email marketing? By crafting engaging and personalised emails, you're not only showcasing your brand, products, and services, but also building trust with your leads. With the right approach, email marketing can help you convert leads into loyal customers who will rave about your business to others. So why not leverage this powerful tool and start building those relationships today? Make every email count and turn your leads into loyal customers.
Track results with analytics tools
Track results with analytics tools so that you can regularly measure performance and refine strategies. Ensuring that your business is on track is vital to its success. That's where analytics tools come in handy. With these tools, you can monitor your company's performance, track your marketing campaigns, and measure your online presence. By analysing your data regularly, you can identify areas for improvement and refine your strategies accordingly. Not only will this help you make better decisions, but it can also save you time and resources in the long run. So why not make tracking your progress a priority?
With analytics tools, you'll be able to stay ahead of the game and make informed decisions that will help your business thrive.  You may love things like Google Analytics.  However, if you don't and you want a tool that's less complicated, quicker, yet effective, perhaps try the fairly Google Sitemap.  It's a free plugin that you can install at the backend of your website.
Focus more on what works and ditch what doesn't
In life, we tend to spend a lot of time and energy trying to fix what is broken, rather than enhancing what already works. But what if we shifted our focus? What if we put more effort into identifying what's going right and building on that, rather than trying to salvage what's going wrong? Imagine the possibilities of a world where we discard what doesn't work and invest in what does. It sounds simple enough, yet it's an approach that can lead to remarkable results. So, let's be professional about it and add a touch of realism, while re-evaluating our priorities and setting our sights on maximising what's already going right. The benefits will be immense – from improved productivity, to increased satisfaction and a happier, more fulfilling life.
All In All
All in all, if you want to make the most of your marketing budget, it's essential that you do your research and keep tabs on analytics. By understanding your target market and creating a content plan to leverage different channels with visuals, you can nurture relationships, convert leads into customers and accurately track results. While it can be easy to give up just as the finish line is within sight, the savvy business owner understands that success may require some effort and embracing new strategies. Investing in an effective marketing strategy is an invaluable asset in any business – and now you have 7 ways to get started!
Free Resources For You
There are lots of free resources available for you on my website www.tracyheatley.com.   I'm an international online marketing mentor, marketing consultant, networking trainer and I run my own networking groups.  If you would like to know more about any of these fabulous services, I've got everything you need right here in my small business toolbox!  Do get in touch if I can be of assistance.
This Be Better With Tracy Heatley podcast is available on all podcast platforms including:  Apple, Amazon Audible and Spotify.  You can subscribe today and get notified when each episode is released.
I'm Tracy Heatley
I'm Chartered Marketer, Tracy Heatley, and I hope you've found this 7-essential-ways-to-make-the-most-of-your-marketing-budget episode useful.  Thank you for inviting me into your marketing world. If you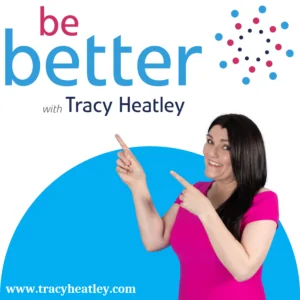 haven't done so already, be sure to download my other episodes, which are jam packed full of top tips and business essentials to help you maximise marketing and become a networking ninja.
Don't stay the same! Be Better!
Better Business, Better You!