Here's 7 Steps To Internal Marketing Success – How To Boost Your Small Business Performance! 
"Hi, I'm Tracy Heatley, and I thank you for listening to this Be Better With Tracy Heatley podcast episode, which is all about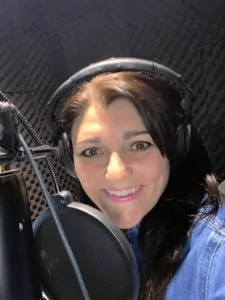 boosting your small business performance with internal marketing.
Internal Marketing Introduction
Small businesses often face a tough time in the competitive marketplace. However, there are several strategies that can help them succeed. One such strategy is internal marketing. When businesses focus on internal marketing, they involve and engage their employees to meet marketing goals that ultimately drive customer satisfaction and revenue growth. In this episode, we will explore the importance of internal marketing, how employees can influence customer perceptions, opinions, and reviews, and discuss seven steps that businesses can take to embrace internal marketing and boost performance.
Educate, Appreciate and Motivate Employees
Internal marketing is all about educating, appreciating, and motivating employees to help them understand and champion marketing goals. It's about ensuring communications, values, and objectives are aligned throughout the whole business. When employees perceive themselves as part of the company's mission, they feel valued. This level of commitment to the brand will show in the customer experience and result in greater customer loyalty and profitability. That's why internal marketing is crucial to small business success.
When Employees Embrace Brand Values
When employees embrace the company's brand values, they become advocates for the business. As such, they can influence customer perceptions, opinions, and reviews. Employees who feel appreciated and part of the company's family are more likely to share their positive experiences with customers, colleagues, friends, or social media followers. This sharing, in turn, can lead to more business from referrals and positive word-of-mouth.
Seven Steps For Successful Internal Marketing:
I'm going to give seven steps to embrace internal marketing and boost performance within your company:
Communicate strategic objectives:
Ensure that all employees understand business goals and how their work contributes to those goals.
Gain employee feedback:
Encourage employees to share feedback, ideas, and suggestions via regular surveys and other feedback channels.  You might have such a small business that this is just through conversations.  It doesn't matter how as long as you do it.
Keep employees updated on progress:
Keep employees updated on how the company is progressing towards its strategic objectives. Regular updates build morale and enable employees to understand the company's vision better.
Encourage employees to help with marketing messages:
Help them to become brand advocates. Whether they are on social media, in the local community, or in the office, they can help to spread the word about the business and its products or services.
Reach out to employees:
Use different methods of communication to reach out to employees, including social media, internal podcasts, newsletters, and meetings. Celebrate their successes too.  Find a way of rewarding them for being advocates for your business, its values and marketing messages. This can be exceptionally motivational and help to keep employees engaged and productive.
Involve employees in the process and seek feedback:
Involve your employees with business decisions and gather their feedback. Often, it is the people working at the ground level who come up with the best ideas. It's also crucial to gain employee buy-in and support for any business changes.  If you've seen TV programs like Back To The Floor and things like that, you'll have noticed that it's often the biggest decisions and changes that comes from working at a ground floor level.  This just goes to show the importance of involving employees and listening to the ideas.
Train your employees:
Invest in employee training and development so that you can ensure that they have the skills to deliver an excellent customer experience. There's no point investing heavily in marketing campaigns if the customer isn't getting their desired experience. Employee training can be crucial to your marketing success.
Conclusion:
Internal marketing is an essential tool for achieving success in any business. It involves aligning values, objectives, and communications throughout the entire business, ensuring employee engagement and contribution to the company's mission. By embracing internal marketing and following the seven steps that I've outlined for you, small businesses can massively boost their performance. Internal marketing can improve the customer experience and increase profitability, leading to long-term success in the competitive marketplace. Plus, it can help with employee retention. So, you've got nothing lose and everything to gain from this.
I'm Tracy Heatley
I'm Tracy Heatley, and I just want to thanks for choosing to spend your time with me.  I hope you've found this episode useful because I want this to add value to you and your business.  There's lots more business podcast episodes available to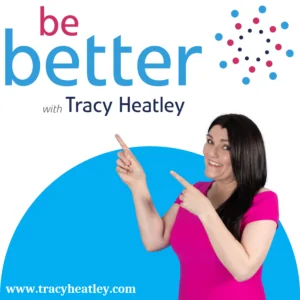 download, from an extensive range of marketing and networking topics designed to add value to your business.  Plus, there's a whole load of blogs and free resources on my website.  I'm a Chartered Marketer, international marketing mentor, consultant, and networking trainer.  So, if there's anything would like to know about small business marketing and networking success, do get in touch and I'll be happy to help. All the information you need is available on my website which is www.tracyheatley.com".
"Better Business, Better You!"