"Hi, I'm Tracy Heatley and I welcome you to this episode of my Be Better With Tracy Heatley podcast which is designed to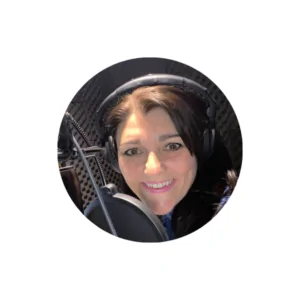 share my marketing magic and networking know-how with you. Here's the transcript for the Marketing Methods For Sensational Communications podcast episode.
Episode Introduction
Marketing your small business doesn't always have to involve digital platforms such as social media campaigns and website design. Traditional forms of marketing can also help you reach potential customers, gain new business and boost sales. If you listen regularly to my podcast, you will know that one of my businesses is operating BoB Clubs networking groups and I'm a keen digital marketing. However, I want to share with you seven ways you can use traditional methods of marketing to sensationalise your communications with your target market:
Direct Mail
Direct mail is an effective way to reach out to potential customers and generate leads. Invest in branded mailers, leaflets or postcards that include information about the products or services you offer and how they can benefit the customer. You can even extend this strategy by including discounts for first-time customers and loyalty incentives for repeat purchases.
Cold Calling
Cold calling is another great way of engaging with prospective clients. Don't be afraid to pick up the phone and introduce yourself, your business and what services you offer. Try to keep it brief but make sure you have all the key information at hand so you can answer any questions they may have. There are ways and means to make this a successful way of reaching new customers.
Trade Shoes And Expos
Make use of trade shows, exhibitions and other live events in your industry. Take along some samples or displays that will grab people's attention and help them learn more about your products or services. You could even offer freebies such as mugs or pens with your company logo on them which people are likely to take home with them after the event has finished. Try and think of a new approach to capturing contact details and make sure you take advantage of networking opportunities with other exhibitors too. Remember that it can take an average of eleven months to get a return on your investment in expos. They can be good fun, though! I love them!
Sponsorship
Sponsor a local sports team or charity group – not only great for getting your brand out there, but also helping to build relationships within the local community. It's not just larger businesses that need to be thinking about their corporate social responsibilities, us small businesses do too.
Flyers
Put up flyers or posters around your area with information about your business, products and services. Make sure they're eye-catching, professional looking and include any relevant contact details such as website or social media links.
Word Of Mouth Marketing
Take advantage of old-fashioned word of mouth marketing by encouraging customers to leave a review for your business online and share their experiences on social media platforms – this is still one of the most reliable ways of getting people interested in what you do! Reviews count for a lot. It's not always easy getting people to leave reviews. This isn't necessarily a reflection on your products and services. Often customers mean to do it but busy lives distract them. Make it easy for them to do this and offer incentives.
Print Advertising
Print advertising is still popular in many industries. It's an effective way to get seen and get your message out there. Many business owners make the mistake of spending a fortune on print adverts, however, it's much more cost-effective to target specific audiences with smaller ads that are tailored to their needs. Investing time into creating effective campaigns
Lastly, don't forget print advertising – articles, leaflets and classified ads in magazines, newspapers and even local newsletters are all great ways to spread the word about your business and its offerings. Combine this with PR and you're onto a winner. Print isn't dead – it's very much still part of what we do to communicate with potential customers. Whilst I'm on this topic, I'd like to share my opinions on business cards. I still think that everyone should have them.  I understand and appreciate the value of digital business cards.   My biggest problem with them is that the contact details go directly into your phone.  If you're at an expo or larger networking event, you may not always remember someone's name, never mind their company name or what they do.  For me, having the business card helps me to remember conversations that I've had. Plus, I always find writing little notes on business cards a useful way to recollect what we've discussed.  My opinion – all business professionals should still have business cards, just don't over use them and perhaps use recycled products for sustainable marketing.
Get Prospects To See Your Brand
The more your prospective customers see or hear about you the better your results will be. You need a multi-faceted approach to your small business marketing. Obviously, this must fall in line with your budget. Furthermore, having a targeted approach can help you maximise opportunities and avoid wasting money. It's important to monitor and review your marketing too. I talked about ways to do this in an earlier episode.
Combining Marketing Methods
By combining traditional offline marketing methods with digital campaigns, you can create a powerful promotional strategy that will help to engage potential customers and increase your business's reach. Whilst it is important to stay updated on the latest trends in digital marketing, don't forget to leverage the tried-and-tested tools of traditional marketing as well! Plus, remember about the power of personal branding and how to harness referrals too!
If You're Stuck With Your Marketing
If you're stuck right now when it comes to marketing, and you would like to go from stuck to unstoppable, my marketing mentoring for micro business owners or my marketing consultancy services might be just what you need.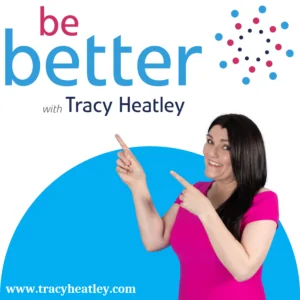 I hope you've found the contents of this episode useful.  I'm Tracy Heatley and I thank you for listening to my Be Better With Tracy Heatley podcast.
Don't stand still – Be Better!
Better Business, Better you! "