As a small business owner, it's important to know how to launch a new product or service. Launching a new product or service can seem like an overwhelming task. But when you understand the marketing fundamentals and get the right foundations in place, you can set yourself up for long-term success.
Formulating A Sound Strategy
Formulating a sound strategy for your new product launch is essential to ensure its success. Market research should be one of the first steps taken as it's important to understand both current and potential customers, their wants and needs and how your product fits into that mix. Being able to position your product correctly in the market place is also vital: what's unique about it? How does it stand out from competitors? Plus, all this information will help you to set realistic goals and develop your value proposition.
Competitor positioning matters too, so that you understand where they stand as well as spotting opportunities to gain competitive advantage. This enables you to differentiate your business from there's and stand out in the market place. Conduct research on your competitors in order to get a better understanding of the market. Knowing who your competitors are and what they're doing will help you stay one step ahead of them. Keep an eye on their strategies, products and prices, so that you can adapt to changes or adjust your own strategy if needed.
Strategy Before Delivery
It's important to remember that strategy should come before delivery – 'strategy first', marketing communications and promotions later. A well thought-out plan, based on current data and insights, will help you achieve longevity in the market place and provide an effective platform for future growth. With the right foundations in place, your can run successful marketing campaigns and your new product or service launch will be set up for success!
Have A Robust Marketing Plan
It's important to have a robust marketing plan in place that is based on up-to-date data and market insights. It's key to ensure you create the right strategy first before focusing on any delivery; start with the 'what' (the strategy) and then develop the 'how' (the tactics) later. If you don't know what your objectives are, it will be difficult to accurately measure success.
No matter what stage your business is at, having a well thought-out strategy for launching a small business product or service is absolutely essential. Don't underestimate the power of a solid marketing strategy and market positioning to ensure you make the most of your marketing budget and create long-term success.
Focus on Quality &  Performance
It's critical that you focus on quality and performance when launching a small business product or service. The most successful businesses offer products and services that are of superior quality and have the highest levels of customer satisfaction. Invest in research, testing, trials and feedback loops from customers to ensure your offerings consistently perform well. This will help you  maintain customer loyalty and trust, and gain a competitive edge.
Develop Your Marketing Mix
Develop your marketing mix, so that when you launch your product or service, you're going to market with a well formulated product, price, place and promotion. Having the right marketing mix is essential because it will help you reach the right customers, in the right way.  You need to know your customer and determine who your target market is, and then create a strategy and targeted plan that outlines the best way to get your product or service in front of them. Make sure your marketing messages resonates with the target audience, and ensure that any promotional activities are well executed.
Build Awareness &  Reputation
Know the difference between direct response and brand awareness marketing.  Use both for creating awareness of your products and services is key to success. Once you've developed your marketing strategy, map out how you will do this as part of your marketing plan.  This will ensure that you utilise digital marketing channels like social media, search advertising and email campaigns to reach out to potential customers. You can also leverage traditional marketing tactics such as print advertising, networking, or direct mail. Additionally, engaging in public relations activities like product launches, media appearances and conferences can help you build up a highly reputable brand. Finally, word of mouth referral from customers is the most valuable form of advertising. Encourage happy customers to share their experiences with friends, family and colleagues. This will create an invaluable network that will continue to bring you new business. Continuously build your customer reviews and testimonials too for your website, socials, and remember those all important Google Reviews too.
Monitor Your Performance
Regularly monitor and assess your progress to ensure that the strategies you've implemented are working. Track metrics like website visits, sales conversions and customer feedback. Use web analytics tools like Google Analytics or Hot Jar to measure user behaviour on your website.  For quick and easy insights, the Google Site Map plugin is a useful tool too. These will help you get an insight into how visitors engage with your content and identify areas of improvement. Additionally, survey customers to gain a better understanding of their needs and expectations. This will help you stay ahead of the curve in terms of product/service offering.
Ultimately, implementing these strategies will not only increase customer loyalty but also give you a competitive edge over your rivals. With continuous effort and dedication, you can ensure that your business remains successful for years to come.
When To Use An External Strategy Specialist
If you don't feel confident developing a sound marketing strategy for your new product launch, consider working with an external specialist who can bring objectivity and a wealth of experience to help guide you through the process. They can provide valuable advice and support throughout each step of the launch journey.
Using an external marketing consultant can provide the insight and experience necessary to form a successful product launch strategy. With their expertise, you can ensure your product or service is positioned correctly in the market place, maximise potential sales opportunities and lay the foundations for future success. It's important to choose a professional, who is top in their field. The Chartered Institute Of Marketing provide a directory of Chartered Marketers to choose from.
In Summary
No matter what stage your business is at, having a well thought-out strategy for launching a small business product or service is absolutely essential. Don't underestimate the power of market positioning and a solid marketing strategy to ensure long-term success. With the right foundations in place, you can maximise potential sales opportunities and set yourself up for future growth and success. By following these guidelines, you can give your new product launch the best possible chance of success. So start formulating your strategy today! Good luck!
About Tracy Heatley
Hi, I'm Tracy Heatley, an award winning Chartered Marketer and the author of this marketing blog. I'm glad you're here and I hope you find the information on this website useful as you navigate launching your new product or service. I proudly offer a wealth of free resources.  There are lots of podcast episodes and blogs that will assist you using my tried and tested marketing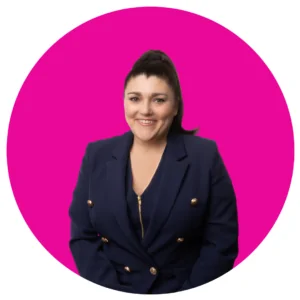 and networking formulas to help your business thrive. As an international strategy specialist, marketing mentor, consultant, and networking trainer, I know I can help you achieve your marketing goals. If you're looking for an external marketing specialist, look no further. Let's connect and explore how I can help you effectively propel your business forward through marketing strategies that work.