Kieran Bywater On Mind Your Own Business
Ex Professional footballer, Kieran Bywater was on Mind Your Own Business .  Kieran talks openly about the transition from West Ham to Wealth Management.
At the age of 25 years old, Kieran has played football for West Ham for ten years.  He's also played internationally. Then found himself with no football contract.  Imagine how this turned his life upside down?  At all time low, Kieran felt lost!
A Bend In The Road
Kieran describes the lows of this career and life as a bend in the road, because he knows now that better times follow.   This inspirational guy really has turned those low points into highs.
Describing how devastated he was, and how retraining to be a Wealth Manager has changed his life, gives clarity to the positive attitude Kieran has today.
Now he's reframed his disappointment and retrained, so that he could turn his life around.  Boy has he succeeded with that! He has a truly exceptional attitude and formidable mindset!
St James's Place Academy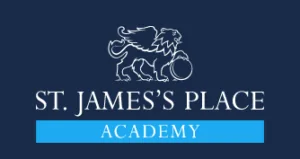 Kieran was accepted to study Wealth Management, at Manchester's St James's Place Academy.  Since then, he's not looked back, because he's thriving.  Studying was a challenge, because he hadn't done any study since he was at school.  Even then, his childhood was all about football and he only went to school a few days a week. This makes it even more remarkable that despite having to embrace new learning skills, he passed his exams with flying colours.  Plus, he continues to do more and more exams to stay on point!
Henning Wealth Management
Kieran is now a fully qualified wealth manager helping other professional sports people with financial planning.  Working with his mentor, Simon Henning, under the umbrella of Henning Wealth Management, Kieran is going from strength to strength.
Tracy's Thoughts
Whether you're into business or not, this interview is an outstanding example of how someone can turn their life around.   Just when you think it's the end, it's only the beginning of something even better, so never give up!
Doing this interview was a pleasure and I thoroughly enjoyed chatting to Kieran Bywater.   I was amazed by Kieran's outlook and the life lessons that he's learned, at such a young age.  I'm sure that this will help him to understand his clients needs, especially as he works a lot with professional footballers and other sports people.
My takeaways from this Mind Your Own Business interview are varied.  I think it's important never to judge someone by what they do. No matter how strong people seem, we all need emotional support at some point.  If something is not working for you, it is ideal opportunity to find a new path.  If you're not qualified, get qualified.  Follow your dreams, but don't be afraid for follow a new path.
Three words that I would use to describe Kieran and this interview are:  amazing, awesome, attitude!
I'm sure you will enjoy this interview, because it's so inspiring!
Remember, if I can help with networking training, read my networking blogs, listen to my Better Networking podcasts or other business interviews, it's all here for you. 
Thanks for listening!
Very Best Wishes,