Ethical Marketing in the Digital Age: Balancing Profit and Purpose is topic that I'm very passionate about and here's why.
Ethical Marketing Introduction
As the world becomes increasingly digitised, businesses have to be more mindful than ever before about how they present their brands and products online. Gone are the days when companies could get away with a misleading campaign or a shady business practice without facing serious backlash from the public. Nowadays, customers demand ethical and responsible marketing that aligns with their values and beliefs. Moreover, there are key ways to communicate values and culture through marketing. In this blog post, we'll discuss how businesses can strike a balance between profit and purpose by adopting ethical marketing practices that benefit both the company and the wider community.
At The Heart Of Ethical Marketing
At the heart of ethical marketing is the principle of honesty. Businsses need to be transparent and authentic about the products or services they sell and avoid making false claims or exaggerating benefits. Authenticity builds trust, credibility, and customer loyalty, which can lead to long-term profitability and growth. Research indicates that consumers favour brands that hold genuine values, and at the same time feel disappointed when misled by companies. I've found that, over recent years, this has been the case with B2B buyers too. It is essential, therefore, to provide accurate and truthful information on all promotional materials, especially if businesses are launching a new product or service.
Sustainability
Another vital aspect of ethical marketing is sustainability. Nowadays, people are more environmentally conscious than ever, and they are looking for brands that share their concerns. Therefore, businesses should strive to reduce their carbon footprint by producing eco-friendly products, reducing waste, and finding ways to minimise any negative environmental impact. Additionally, it's a good idea for companies to show that they are taking active steps to become more sustainable, such as investing in renewable energy or reducing water usage, for examples.
Corporate Social Responsibility
Corporate social responsibility (CSR) is another significant aspect of ethical marketing. Organisations of all sizes need to be aware of their impact on the communities and societies in which they operate. Whenever possible, businesses should support local communities through various initiatives, such as volunteering, sponsorship, support initiatives, or making charitable donations. Additionally, organisations must ensure that they are not exploiting workers or violating human rights.  Awareness is essential and niavity isn't bliss, which is something the charity, Hope For Justice, is keen to promote.  Here's some of the ways that we can all spot the signs of modern slavery.  It's difficult to comprehend that this goes on.  However, sadly, it does! Unintentionally making a mistake could be catostrophic to any business.  By being mindful of all of these issues and taking steps to embrace CSR, companies can build a positive reputation, which can lead to increased customer loyalty and a better public image.
Ethical Treatment Of Employees
Taking care of employees is also essential for ethical marketing. Creating a healthy and communicating a positive company culture can improve employee satisfaction, productivity, and retention rates. Companies need to create a work environment that empowers, supports, and challenges their employees. Additionally, they should offer competitive benefits, fair wages, and opportunities for professional development. Treating employees well goes hand-in-hand with building an ethical brand, and can benefit the company in the long run. Firms should be thinking about internal marketing too and making sure they get employees on board with their marketing goals.
Ethical Marketing Conclusions
Branding isn't just about straplines, it's about core values. As we have seen, ethical marketing should be at the core of any business's strategy in the digital age. By prioritising honesty, sustainability, social responsibility, and employee well-being, companies can create a positive brand image and build customer loyalty. Striking a balance between profit and purpose may not always be easy, but it is essential for the long-term success of any business. By following ethical marketing practices, companies can create a better world for us all, and benefit from increased profits and growth. Let's strive to build a fairer, more sustainable, and more just business environment!
Incorporating Ethical Marketing Into Your Strategy
Are you interested in integrating ethical marketing practices into your strategy? Look no further! As an accomplished Chartered Marketer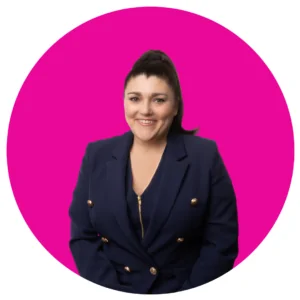 with over twenty five years of experience, I have witnessed countless marketing mishaps. Let me introduce you to my expertise in Better Strategy, Better Marketing, and Better Networking through my consultancy services, online mentoring, and training programs. Don't hesitate to reach out and discover how I can help you achieve your goals. I'm Tracy Heatley and I hope you found this blog useful and insightful.