"I'm Tracy Heatley, and I'd like to welcome to my Be Better With Tracy Heatley podcast.  This is your small business marketing and networking mastery podcast.  This episode is designed to equip you with the knowledge and strategies to successfully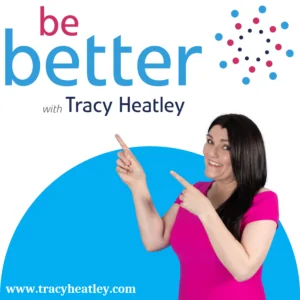 launch your new products or services. I'm an award-winning broadcaster and Chartered Marketer.  I'm here to guide your on your marketing and networking journey. Today, we'll diving into the essentials of launching a new product or service and how you can set yourself up for long-term success. So, let's get started!"
Product Launches Can Be Overwhelming
"As a small business owner, launching a new product or service can feel like an overwhelming task. But fear not! With a solid understanding of marketing fundamentals and the right foundations in place, you can navigate this process with confidence and achieve your goals. It can be a lonesome experience being the person responsible for a successful product launch.  Especially it it's your first Rodeo or you're a new business with a lot riding on its success".
Formulate A Sound Strategy
"The first step in launching your product or service is formulating a sound strategy. Market research is crucial at this stage. Take the time to understand your current and/or potential customers.  Know your customer and fully understand their wants, needs, and how your offering fits into the market landscape. By positioning your product effectively and highlighting its uniqueness, you can differentiate yourself from competitors and develop a compelling value proposition".
Know Your Competition
"Speaking of competitors, it's essential to know where they stand and identify opportunities to gain a competitive advantage. Research your competitors to gain a better understanding of the market. Stay one step ahead by monitoring their strategies, products, and prices, allowing you to adapt and adjust your own strategy accordingly".
Marketing Strategy First
"Remember, strategy should come before delivery. A well thought out marketing plan based on current data and insights will set the stage for long-term success. Lay the right foundations, and you'll be equipped to run successful marketing campaigns, ensuring your new product or service launch is a triumph!
"Now, let's talk about the importance of having a robust marketing plan. Base your plan on up-to-date data and market insights. Start by defining your objectives, as they will be essential in measuring your success accurately".
"Regardless of the stage of your business, a well-developed strategy for launching a small business product or service is vital. Don't underestimate the power of a solid marketing strategy and market positioning to make the most of your budget and create lasting success".
Quality And Performance Are Key
"When launching a small business product or service, focusing on quality and performance is critical. Successful businesses offer superior products and services that satisfy customers. Invest in research, testing, trials, and customer feedback to ensure consistent performance. By prioritising quality, you can build customer loyalty, trust, and gain a competitive edge".
Your Marketing Mix
"Let's discuss developing your marketing mix. It's essential to formulate a well-rounded approach that includes product, price, place, and promotion. I explain all of these in great detail in three earlier podcast episodes, so it will be worth going back and having a listen to them.  Understanding your target market is key. Create a strategy and a targeted plan to effectively reach them. Craft marketing messages that resonate with your target audience and ensure your promotional activities are well-executed".
Build Awareness
"Building awareness and reputation are crucial to your success. Utilise both direct response and brand awareness marketing strategies. Again, the difference between these two principals have been covered in an earlier episode.  Plus, there are lots of blogs on my website that you may find useful too".
Leverage Digital Marketing
"Leverage digital marketing channels like social media, search advertising, and email campaigns to reach potential customers. Traditional tactics such as print advertising, networking, and direct mail can also be effective. Engaging in public relations activities and encouraging word-of-mouth referrals will help build a reputable brand and create a valuable network that brings in new business".
Monitor Marketing Performance
"To ensure your strategies are working, monitor your performance regularly. Feel free to have a little listen to another episode which is about how to monitor your marketing activities for more information on this.  Do track metrics like website visits, sales conversions, and customer feedback. Use web analytics tools to gain insights into user behaviour and identify areas for improvement. You can use things like Google Analytics and of course Google Analytics 4 is out now.  However, if you want a quick snapshot, the Google Sitemap plugin is really useful and easy to use. It means that you can view a snapshot of everything at the backend of your website".
When To Seek Professional Marketing Advice
"If developing a all-encompassing marketing strategy feels daunting, consider working with an external specialist like me. The objectivity and experience can guide you through the process, providing valuable advice and support. Choose a professional who excels in their field, such as those listed in the directory of Chartered Marketers provided by the Chartered Institute of Marketing. I'm listed on there too!  It just means that whether you use me or another professional, you know you're getting the best of the best".
In Summary
"In summary, launching a small business product or service requires a well-thought-out strategy. Market positioning and a solid marketing plan are the cornerstones of success. Lay the right foundations, maximise sales opportunities, and set yourself up for future growth and prosperity. By following these guidelines, you can give your new product launch the best possible chance of success".
That's All Folks
"That's all for today's episode. Thank you for tuning in to the Small Business Marketing and Networking Mastery podcast. I hope you found the information valuable as you navigate the exciting world of launching new products and services. Remember, you have the power to achieve your marketing goals and propel your business forward. So, start formulating your strategy today! I wish you the best of luck with it!"
About Marketing Expert Tracy Heatley
"I'm Tracy Heatley, your international marketing mentor, marketing consultant, strategy extraordinaire, and networking trainer,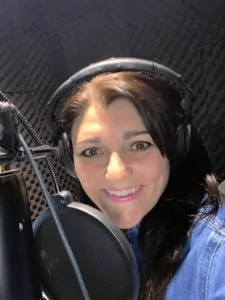 signing off. If you need further assistance or want to explore how I can help you effectively market your business, don't hesitate to connect with me. Visit my website and check out the wealth of free resources, including podcast episodes and blogs. Together, let's make your marketing dreams a reality".
"Until next time – I'm Tracy Heatley, and I thank you for listening to my Be Better With Tracy Heatley Podcast".
"Better Business, Better You!"