Knowing Your Customer Podcast
EP003:  A podcast about knowing your customer.
Knowing your customer and developing a customer avatar will help you get introductions to the right people.  This will make your networking so much more successful, because you can be specific about what you want.
There are so many people who begin networking win a none focused approach.  Anthony Robins says, "Where your focus goes your energy flows".  It's the same with networking.  Who you focus on you get connected to through introductions.
This Knowing Your Customer podcast will tell you how to breakdown your target market in order to get specific introductions to the right people.
What's In Knowing Your Customer Podcast?
Why you need to know your customer.
How to work out commonalities with your current customers.
Building your customer avatar.
Ways to segment and breakdown customer types.
The best way to get the introductions you want.
It really is worth a listen, because it will help you to reach the right people, in the right places, at the right time.
Choose a Podcast Topic
If you would like to choose a podcast topic, because you want me to address a certain issue,  get in touch and I'll be glad to do that for you.
Do leave me a review or comment, so that I know how useful it was for you.
Remember that if you want to be put into the draw to win a free one-to-one online networking coaching session with me, leave a review on the podcast platform of your choice. Do email me a snap shot of your review too.
More About Tracy Heatley
If you want to know more about Tracy Heatley, her face-to face or online networking training, read her networking skills blogs, listen to her Mind Your Own Business radio interviews or find out more about her, it's all right here for you.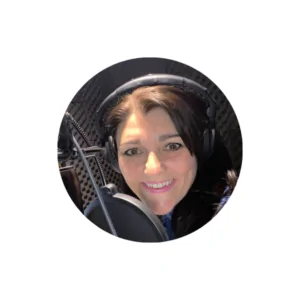 There's more information here about my Better Networking Training, Marketing Services and networking groups.