Threads is here and here's your guide to getting started. I wanted to share my experience with the newly launched social network, Threads from Meta. Initially skeptical, I quickly became enamored with its features and potential.
What sets Threads apart is the active community and engaging conversations. It's a bit like Twitter, but with even more interaction and attention. As a Chartered Marketer, I can't help but dive into Threads to explore its potential! While there has been controversy surrounding its launch,  I prefer to focus on how we can make the most out of this new platform.
Here are seven strategies to start leveraging Threads for your benefit:
Be an early adopter by migrating your connections from Instagram to Threads. This positions you as a leader in the network and helps your network grow.
Start engaging with others by saying hi and expressing your curiosity. Comment on others' content to build relationships without coming across as a know-it-all. Focus on the conversation and the rest will flow.
Understand that Meta is prioritising user experience on Threads. Avoid complaining or trolling, as it will hinder your reach. Instead, focus on providing value, having quality conversations, and sharing insights related to your interests.
Set clear goals so that you have a focus on what you want to achieve.
Identify influencers you admire and learn from their success on Threads. Emulate their strategies to make the most of this early stage.
Create a publishing strategy for Threads that aligns with your digital marketing strategy and  message. Determine what type of content you can share to attract your target audience.
Define a clear call to action (CTA) for Threads. Consider how you can redirect attention from the platform to your other assets, such as events, podcasts, and written content, to generate leads.
Above all, have fun and let your personality shine. Remember that Threads is a social network, so be yourself and engage authentically. It's okay to emulate other strategies but, as with everything in life, just be YOU!
These tips will set you on the right path to success on Threads. Don't hesitate to dive in and explore the possibilities. Even if you rolled your eyes at the thought of another social media platform that demands your time and attention. Who knows, you might just find something you love!
Threads is here – your guide to getting started should help you get off to a great start.
I'm on Threads!  Yes, I'm an Early Adopter too!  You can follow me on Instagram and Threads at tracyheatleyUK!
I'm small business marketing consultant, online marketing mentor, and networking trainer, Tracy Heatley, and I hope you found this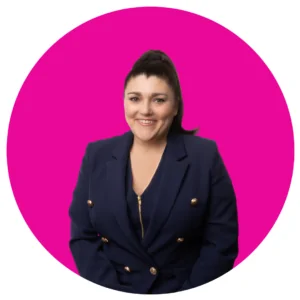 useful.
Do get in touch if I can be of assistance with elevating your marketing and networking.